No Elevators Day 2020: 2 months to go!
11/03/2020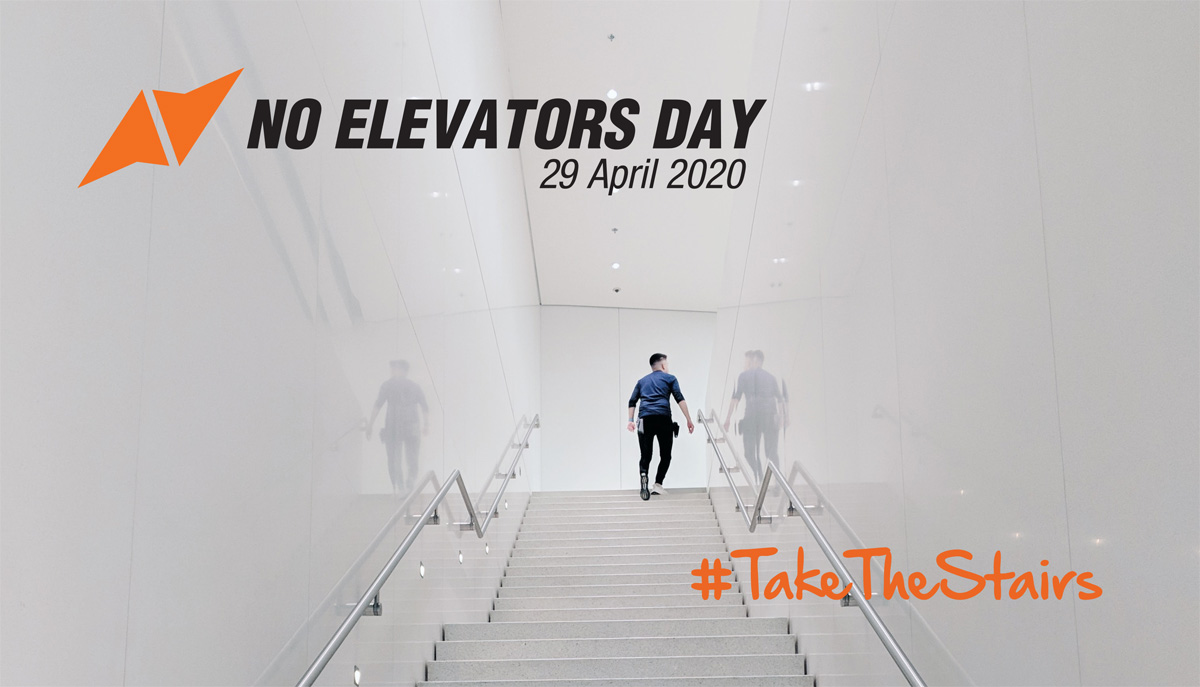 In 2019, the global No Elevators Day climbed to new heights with outstanding results. It was the biggest and most international edition of the campaign and took place in over 40 countries across 5 continents.
Understandably, the bar for this year has been set high. The 6th edition of No Elevators Day is scheduled for 29 April 2020, less than two months away.
The ISCA team, together with a group of MOVE Agents and physical activity enthusiasts across the globe, are working hard to inspire more people than ever before to #TakeTheStairs in 2020.
Costa Rica, Brazil, Italy, Bulgaria and Romania are some of the countries that have already registered events and we are expecting many more to follow.
No Elevators Day is an easy and effective way to combat sedentary habits and add physical activity into busy lives. Simply opting out of using the lift or escalator, and taking the stairs instead, brings numerous benefits to physical and mental health. And it can be done almost anywhere! Office buildings, schools and universities, shopping centres and train stations are some of the ideal venues for this initiative. Do you know of a location in your city where the visitors could benefit from some friendly encouragement to #TakeTheStairs? Then join our upcoming No Elevators Day and register your free event here.
Get started by visiting our how-to guide where you will find free branded resources as well communication tips that will help you organise a truly memorable event.
Read more about No Elevators Day at https://no-elevators-day.nowwemove.com
Should you have any questions, contact ISCA's No Elevators Day coordinator Emma Venneker at ev@isca-web.org.