No Elevators Day during a lockdown!
25/03/2020
By NowWeMOVE Campaign Manager Laska Nenova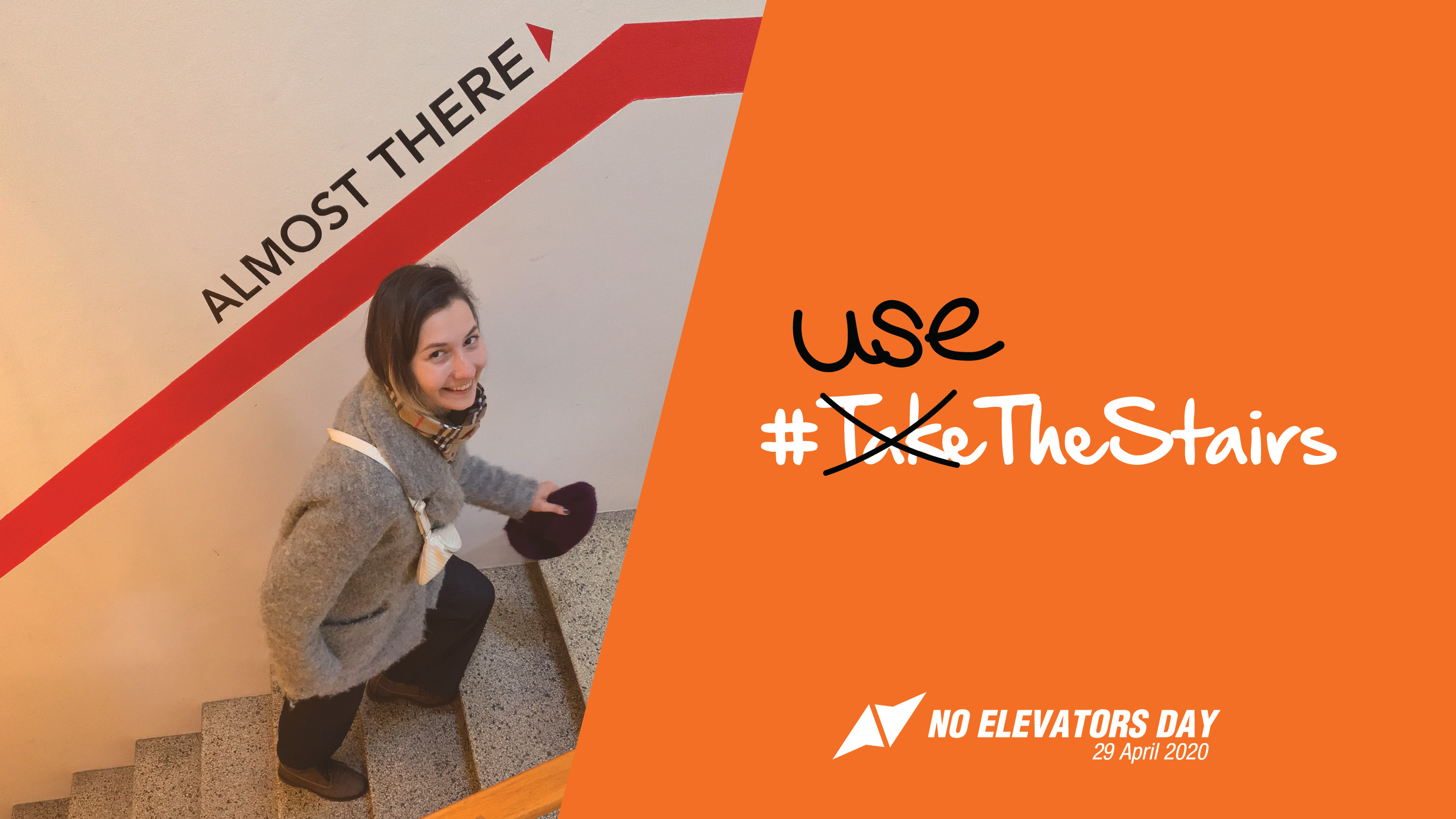 Dear friends and partners, in just one month (29 April 2020) we will celebrate our global No Elevators Day. No Elevators Day was created with a simple notion – to motivate people to choose the stairs instead of the elevators, as taking the stairs is good for our overall health and can give us a spark of physical activity at any moment of our days.
At a time of global lockdowns where shopping malls are closed, office buildings are closed and most of us are confined to our homes, we might wonder how it can be possible to celebrate a day dedicated to discouraging the use of elevators.
But we believe it is possible.
For us, No Elevators Day has always been a way to turn people's attention to an easy and accessible way to be physically active. Our offices may now be closed and we do not go out so often, but we still need to find creative and fun ways to be active.
That's why we decided to hold No Elevators Day as planned but to adapt it to the situation. This year, instead of asking you to #TakeTheStairs we ask you to #UseTheStairs. And rather than asking you to organise events and activities in your office or public buildings, we ask you to help us spread the call and invite people to share their ideas on how to #UseTheStairs to get a daily dose of exercise.
So, how we will celebrate physical activity on 29 April 2020?
We ask you to think of ways to use the stairs for exercise and share them with us in pictures and/or video with the two campaign hashtags #UseTheStairs and #NoElevatorsDay
Why join in?
You will share inspiration with people around the world.
You will help create healthier habits among members of your community.
You will be part of a global event – movement – where we keep moving through tough times together for our physical and mental health.
We will have fun while staying at home.