Presenting the speakers for "Active Stairs Design for No Elevators Day 2021" webinar
02/04/2021
By Maria Malyshkina, ISCA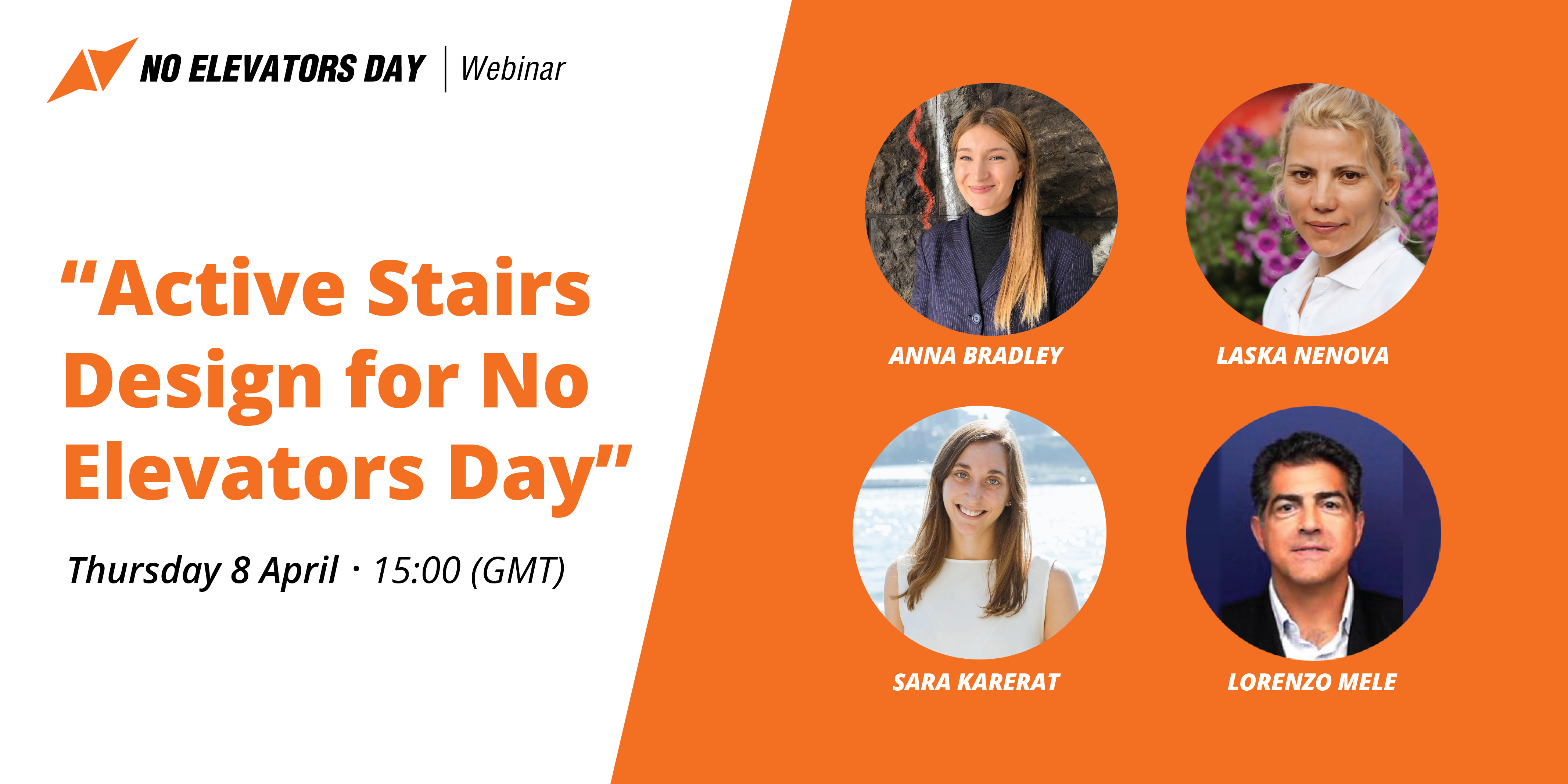 Now that you have registered for our webinar "Active Stairs Design for No Elevators Day 2021" on 8 April 2021, you may be wondering where you could get more information about it. Say no more! We introduce to you our speakers who will share knowledge and practical tips to activate the stairs and give inspiration to placemakers during the webinar organizer by ISCA together with Placemaking Europe.
HOST
Laska Nenova (ISCA)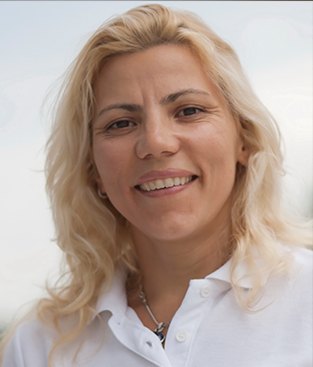 Laska Nenova is a firm believer that being physically active is the key to our wellbeing, both physically and mentally. Her passion is to share knowledge and experience from person to person, city to city, and country to country. Laska is the head of Membership and Campaigns with the International Sport and Culture Association (ISCA), and is responsible for sustaining and scaling up all NowWeMOVE activities and events, such as MOVE Week, No Elevators Day, International School Sport Day, European Mile. In addition, Laska is a board member of the Placemaking Europe, the not-for-profit network of European Placemakers. In this role Laska strives to create better and closer relationships between the grassroots sport sector and the urban development/placemaking sector to facilitate an exchange of knowledge and great ideas. Laska is also a FitWel ambassador - https://www.fitwel.org/.
https://no-elevators-day.nowwemove.com/
SPEAKERS
Sara Karerat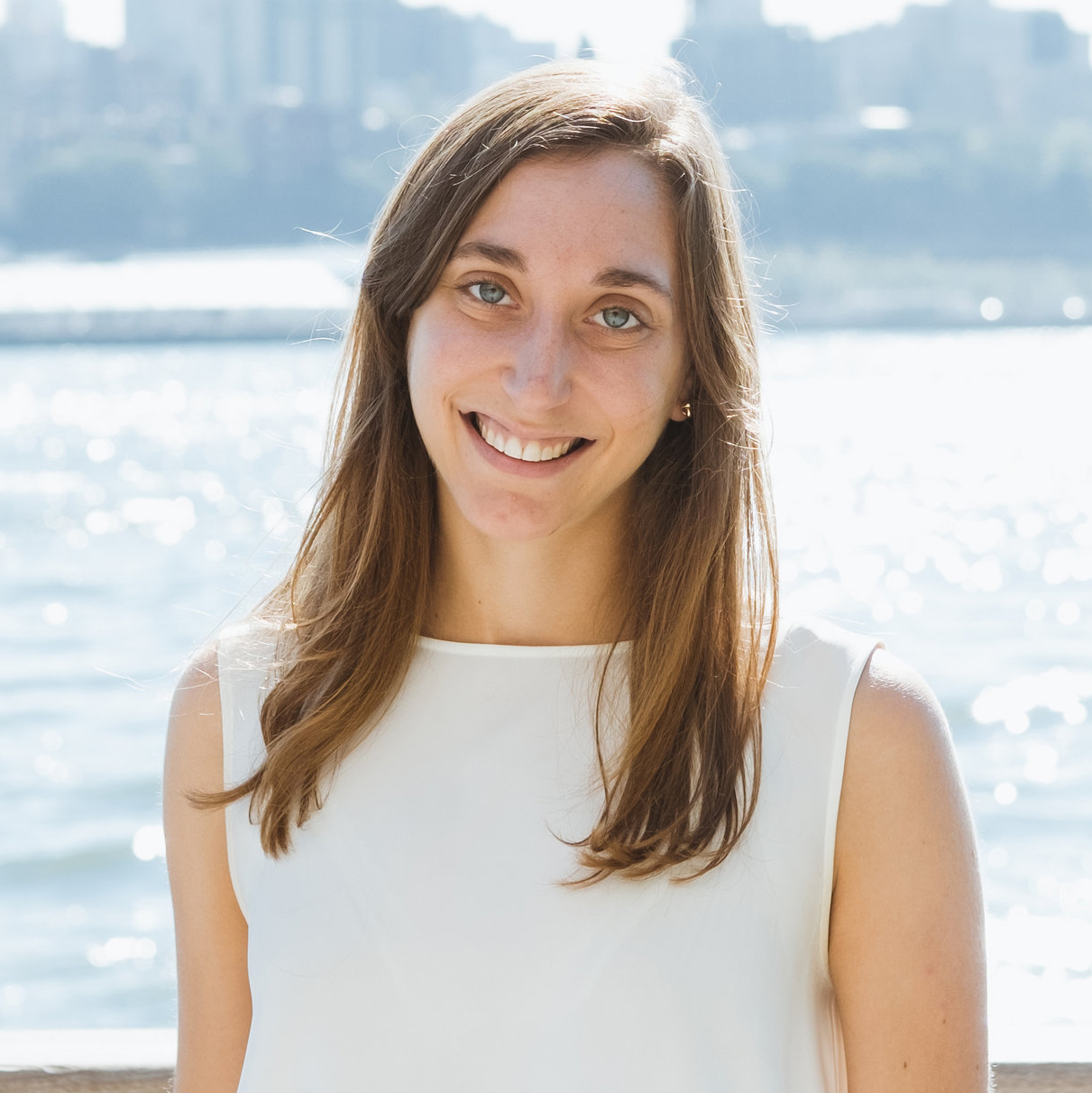 Sara Karerat is the Director of Applied Research at the Center for Active Design (CfAD), where she leads the organization's translation of public health research into actionable solutions that optimize the built environment for health, both domestically and internationally. Previously, Ms. Karerat worked as a communications associate with the Partnership for a Healthier America, where she developed strategic campaigns to motivate healthy behavior change among target populations. Ms. Karerat holds a Master of Public Health from Columbia University and a Bachelor of Arts from Hamilton College, where she majored in Public Policy.
https://centerforactivedesign.org/
Lorenzo Mele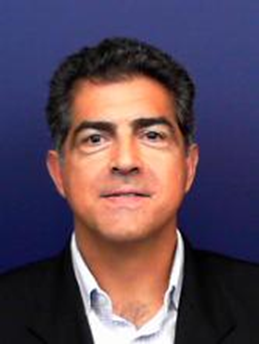 Lorenzo Mele is the Principle of Attivo Designs in Toronto, Canada. He is a sustainability and active design specialist and applies a human centred design approach to resource management, sustainability, and transportation demand management. He earned his B.Sc. in Natural Sciences and Diploma in Forest Technology from Lakehead University and has worked for Provincial, Regional and Municipal governments and non-governmental organizations in Canada in the fields of forestry, solid waste, water conservation, transportation, and public health. He is a member of the Ontario Traffic Council – Active Transportation Committee, the board of directors of the Canadian Urban Transit Association (CUTA) and the Association for Commuter Transportation of Canada (ACT Canada).
Anna Louise Bradley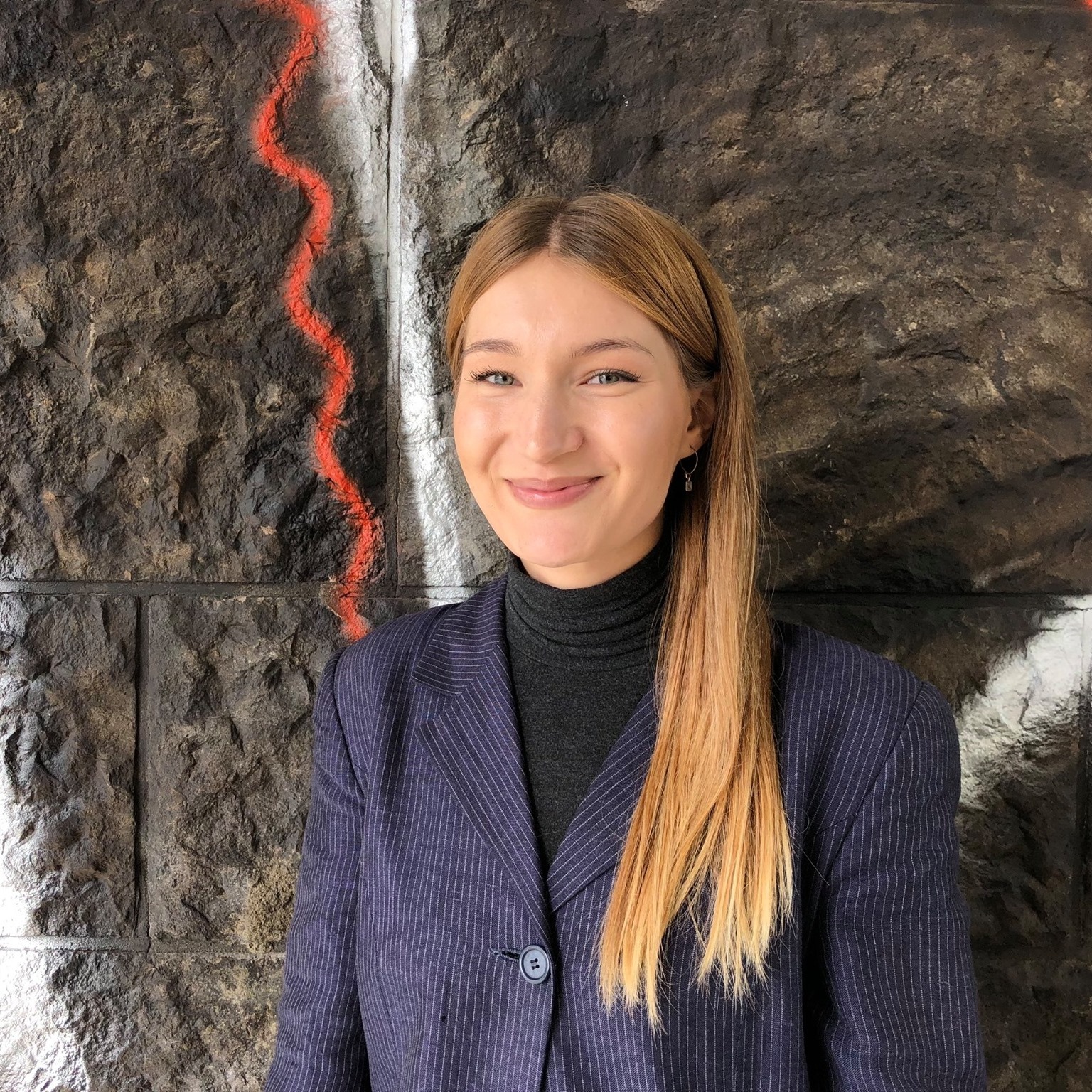 Anna Louise Bradley is an urban psychologist and geographer working at STIPO since 2018 as a project manager, researcher, and advisor. Over the past years, Anna has worked in projects to coalesce the perspectives of mental health, public space, inclusivity, and participatory processes to make our cities not only liveable, but importantly, loveable.
Specifically, at STIPO, she works on cross-disciplinary and international placemaking projects aimed at knowledge exchange between countries in order to improve local quality of life, as well as transfer case study research into resources for the wider European context.
In 2016, she graduated with an Honours Bachelor of Science in psychology from the University of Toronto specialising in epigenetics and environmental and behavioural psychology. After studies in Canada, she then moved to the Netherlands to gain valuable professional and life experience learning from the Dutch context.
In 2020, Anna completed a Masters of Urban Geography at Utrecht University where she researched the appropriation of public space for physical activity and fitness while applying an intersectional feminist perspective. Fusing her background in psychology and urban geography, Anna believes our environment has a crucial influence on our physical and mental health, and therefore is passionate to contribute to creating healthy, safe, and therapeutic living environments.
Click here to register for the webinar