Webinar recap: 'Active Stairs Design for No Elevators Day'
15/04/2021
Maria Malyshkina, ISCA
Our Active Stairs Design for No Elevators Day Webinar is now available to watch on-demand! With the speakers from ISCA/NowWeMOVE campaign, Placemaking Europe, Center of Active Design and Attivo Designs, the webinar covered topics such as integration of active design into everyday life, the link between placemaking and physical activity and practical tips to activate the stairs. Read more below for a recap of the webinar, which united placemakers, architects, designers and MOVE Agents in a general call to action for the NowWeMOVE campaign.
Aimed as a kick-off for the joint movement of the International Sport and Culture Association and Placemaking Europe to promote physical activity through creative active urban space ideas, the webinar included presentations from four speakers coming from different parts of the world, each having unique expertise in making the public spaces available for active lifestyles.
Sara Karerat from the Center for Active Design, USA, was the first to deliver a presentation about the organisation and the certification system Fitwell operating under CfAD. As the CfAD deals with transformation of design and development practices to support health and optimal quality of life, Sara shared important insights into how implementation of certain design elements can have the power to make healthy choices easier and incorporate physical activity into daily life.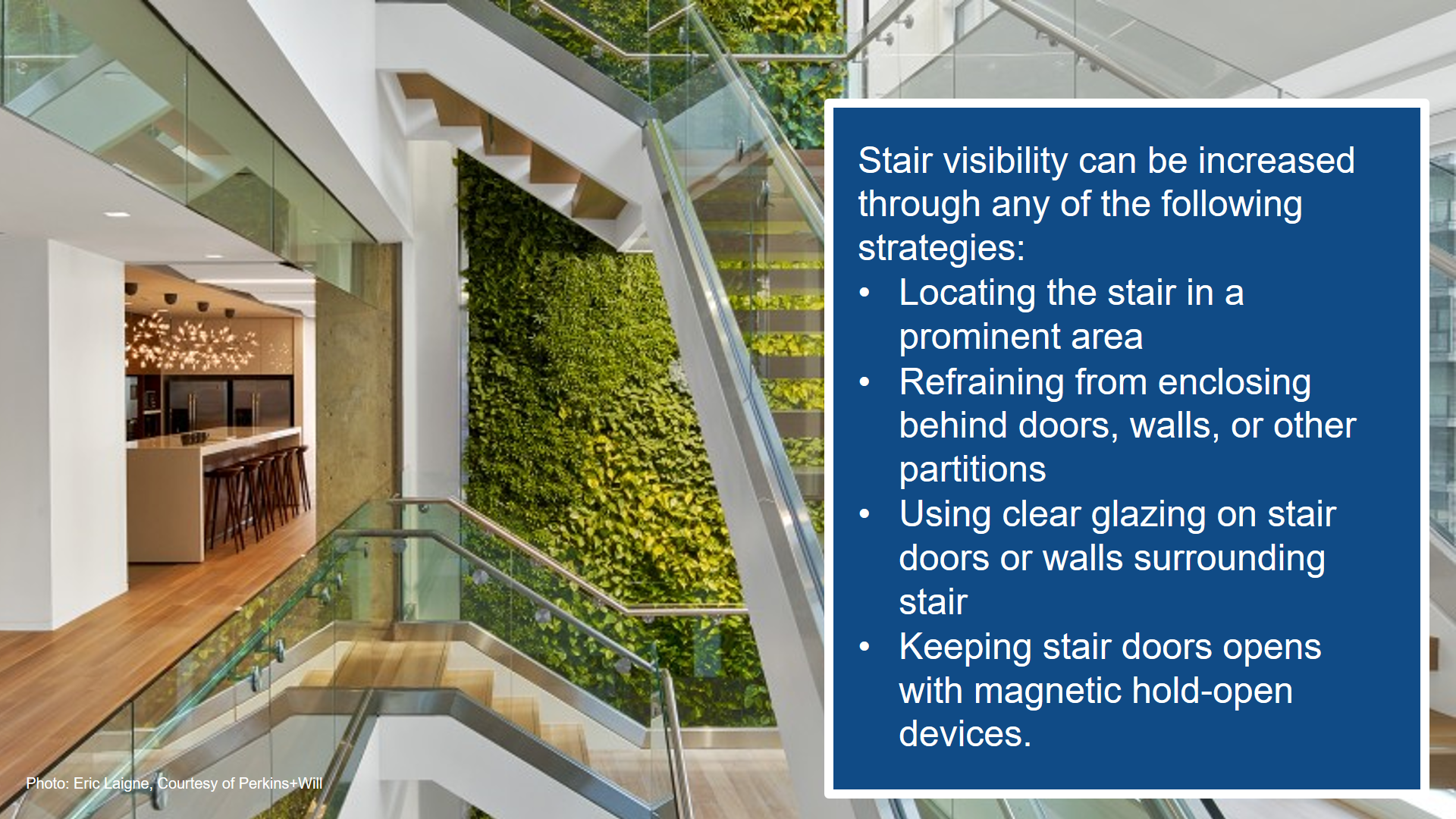 Lorenzo Mele from Attivo Designs, Canada, continued logically from Sara's presentation. Attivo Designs engages in the creative re-imagination and animation of our built world to influence healthy behaviours, and Active Stairs design is one of their key projects. Lorenzo talked about how stairs can be activated through introduction of certain design elements, namely wayfinding and encouragement, stairwell animation and stair climbing programs.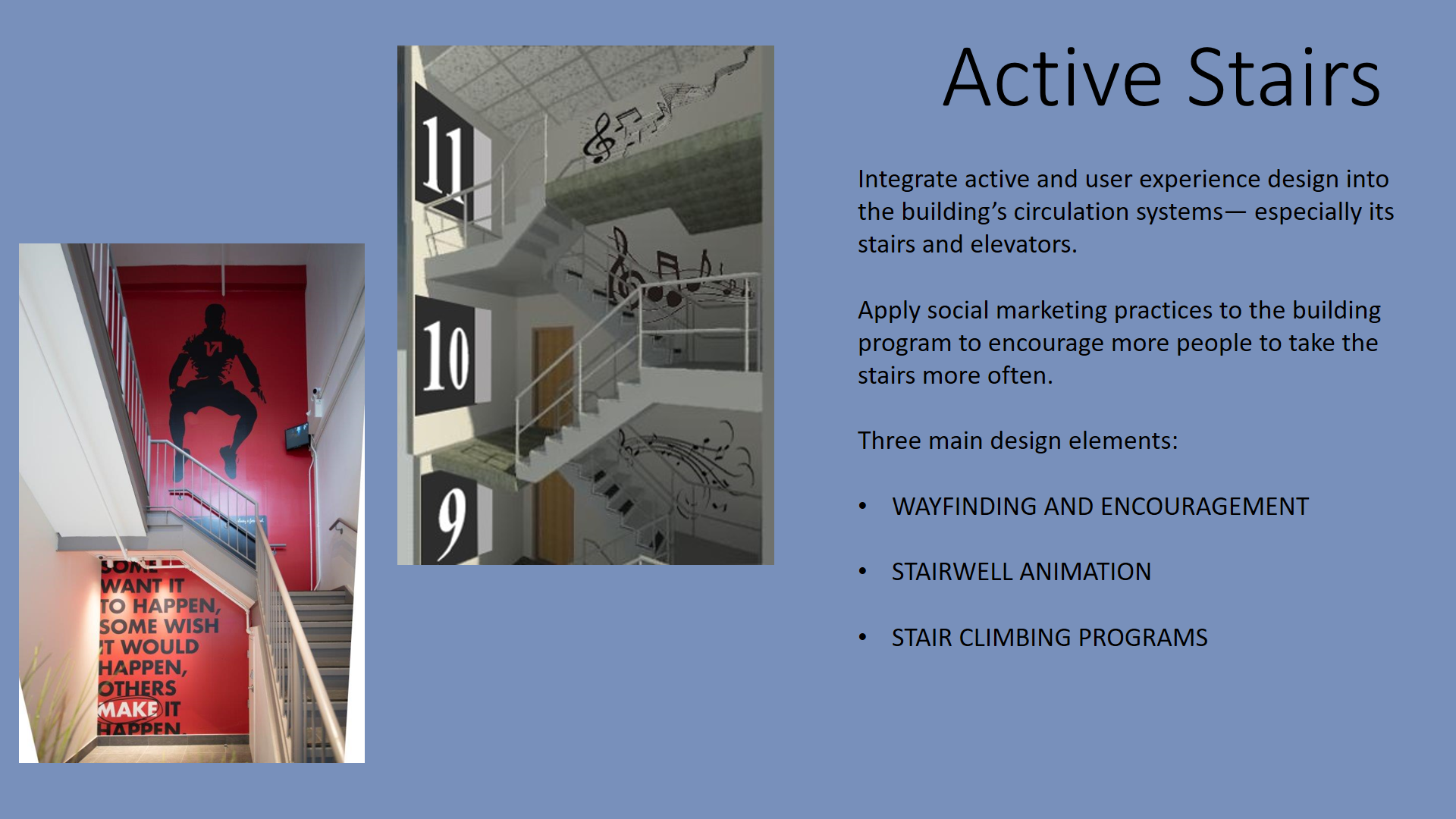 Placemaking Europe was represented in the webinar by Anna Bradley (STIPO). In her presentation, Anna explained the concepts behind placemaking, how physical activity and placemaking interrelate – namely, support and promote each other – and shared information about the projects implemented by Placemaking Europe. She also delivered findings about how placemaking and movement bring meaning to public space, highlighting once again the importance of placemakers and MOVE Agents in playing an active role in boosting people's physical activity levels.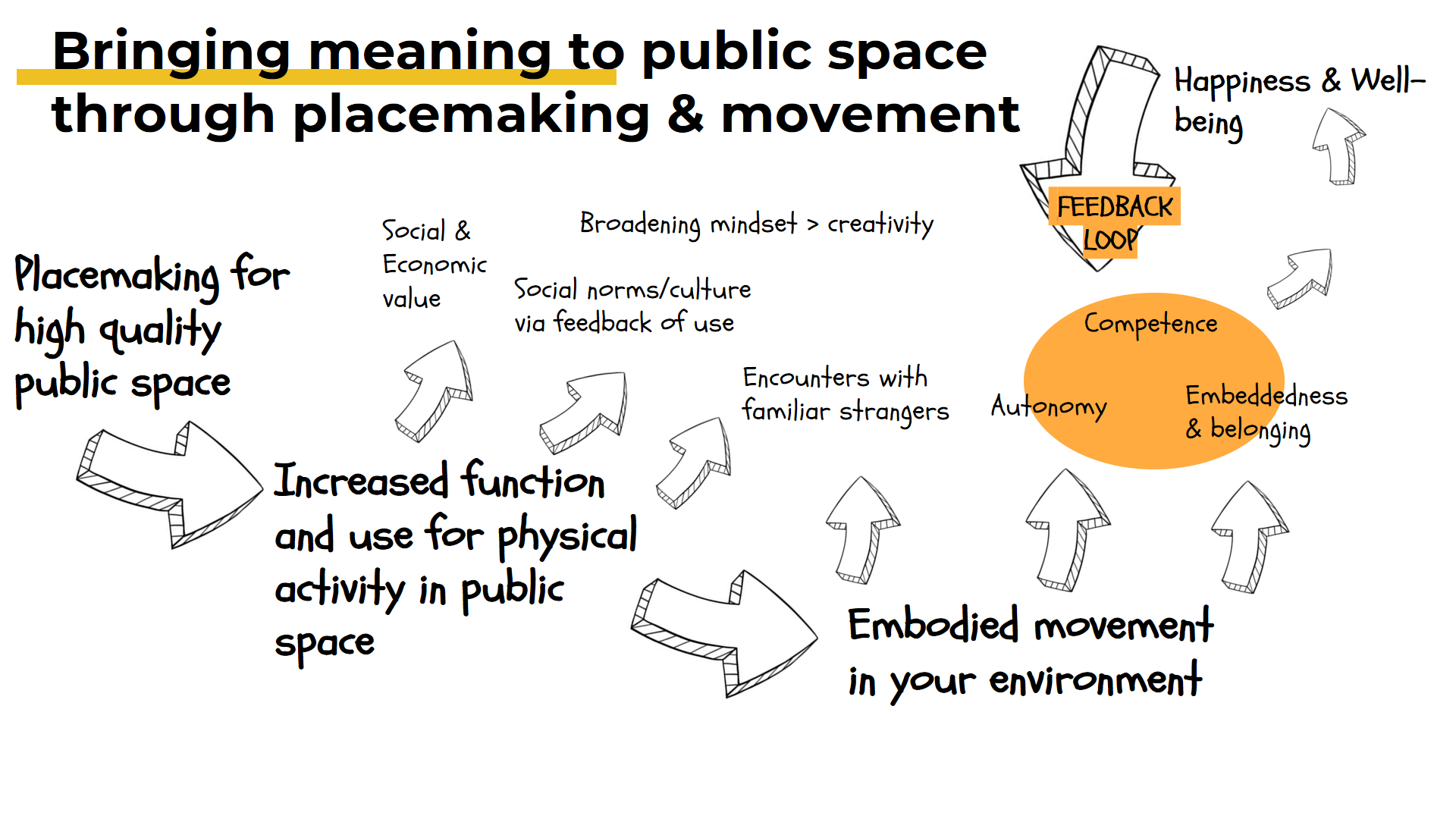 After a Q&A session with the speakers, Anna hosted an interactive part of the webinar where the participants could brainstorm on such questions as how to motivate people to use stairs more often, how to work better across sectors and what are links between urban designers and grassroots sport sector.
Designers and architects can play an active role in boosting people's physical activity levels by intentionally designing public spaces, streets and staircases that entice and encourage people to exercise. Join the global call for stairs placemaking! https://no-elevators-day.nowwemove.com/placemaking/
If you're wondering how you can take part in No Elevators Day in 2021, check out our how-to guide here: https://no-elevators-day.nowwemove.com/how-to/