No Elevators Day 2021: Colourful, vast and engaging
30/04/2021
Maria Malyshkina, ISCA
The 7th edition of the global No Elevators Day was celebrated on 28 April, uniting diverse participants from different corners of the world: organisations, individuals and even animals! With the impressive amount pictures and videos shared with the hashtags #NoElevatorsDay and #UseTheStairs, this No Elevators Day was enthusiastically embraced after this challenging year and showed how much people have been missing MOVEment.
This year's message #UseTheStairs was continued from the adapted 2020 No Elevators Day – and proved to remain relatable in the current situation, as long as the pandemic limitations remain in force. However, in many countries universities, schools and kindergartens, gyms and sport facilities have re-opened making it possible for the local coordinators to organise fun and engaging events.
In Romania, a group of athletics enthusiasts from the High School with Suceava Sports Program climbed the stairs to the Seat Fortress of Suceava – a distance that is equal to the elevation of Mount Fuji in Japan: 3776 metres!
Nicola Vaptsarov school in Botevgrad, Bulgaria, stood out with an amazing collection of photos demonstrating the tremendous efforts of teachers and students in implementing the No Elevators Day initiative: essays and poems, posters and information boards, "sealed′′ elevators in public and residential buildings in Botevgrad and a sports game event at school – all done to promote the cause of active movement in widely accessible places.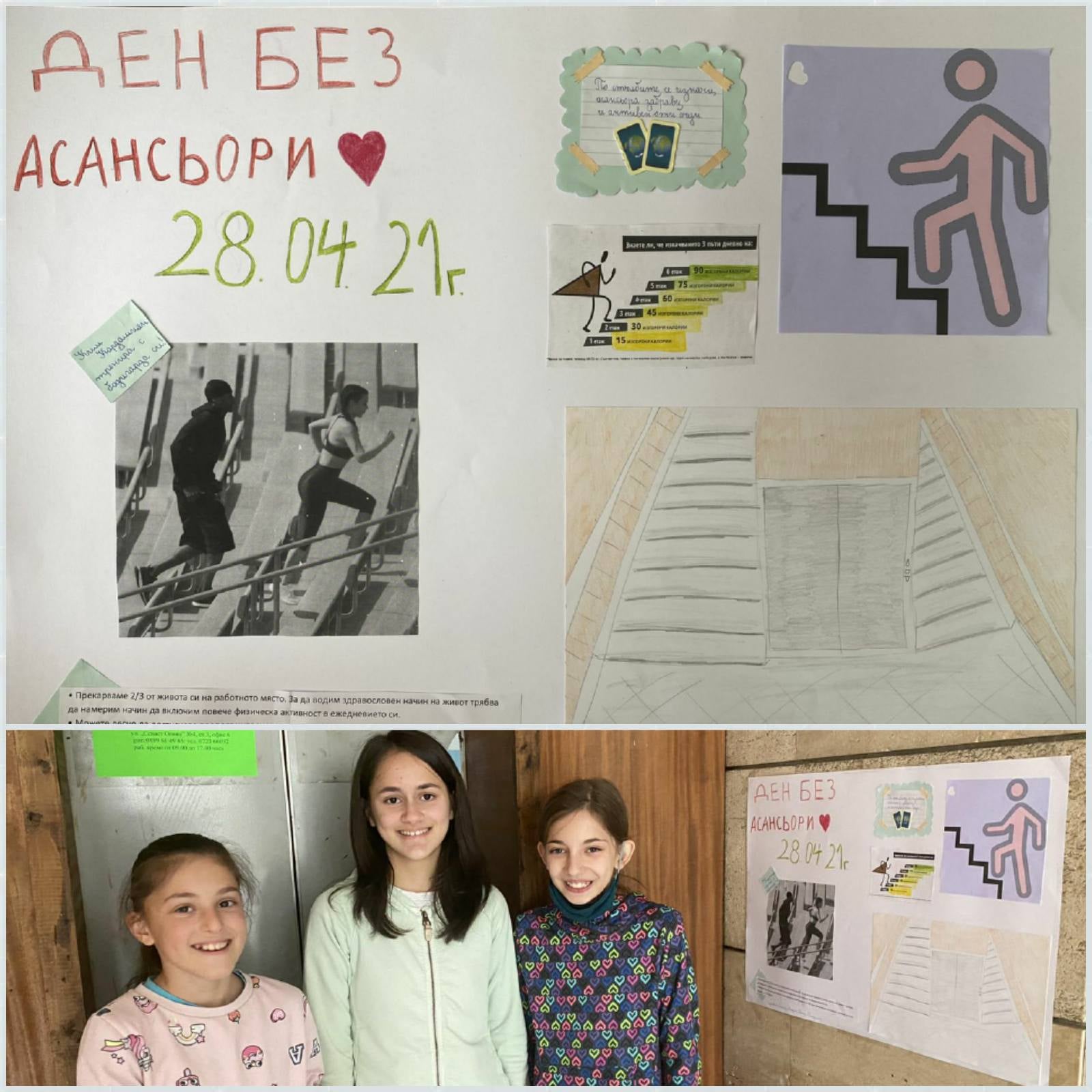 Lots of outdoor and indoor activities on stairs recorded by sport organisations, banks, medical centres, gyms, educational institutions and individuals in Spain, Italy, Romania, Slovenia, Bulgaria, Poland, Serbia, the Netherlands, Denmark, Switzerland, Turkey, Albania and even Mexico have been shared on social media. Make sure to go and check out our Facebook and Twitter pages to see this grand collection of entertaining content, where people shared their ways to #UseTheStairs and to engage their neighbourhoods in the conscious choice of MOVEment over using elevators.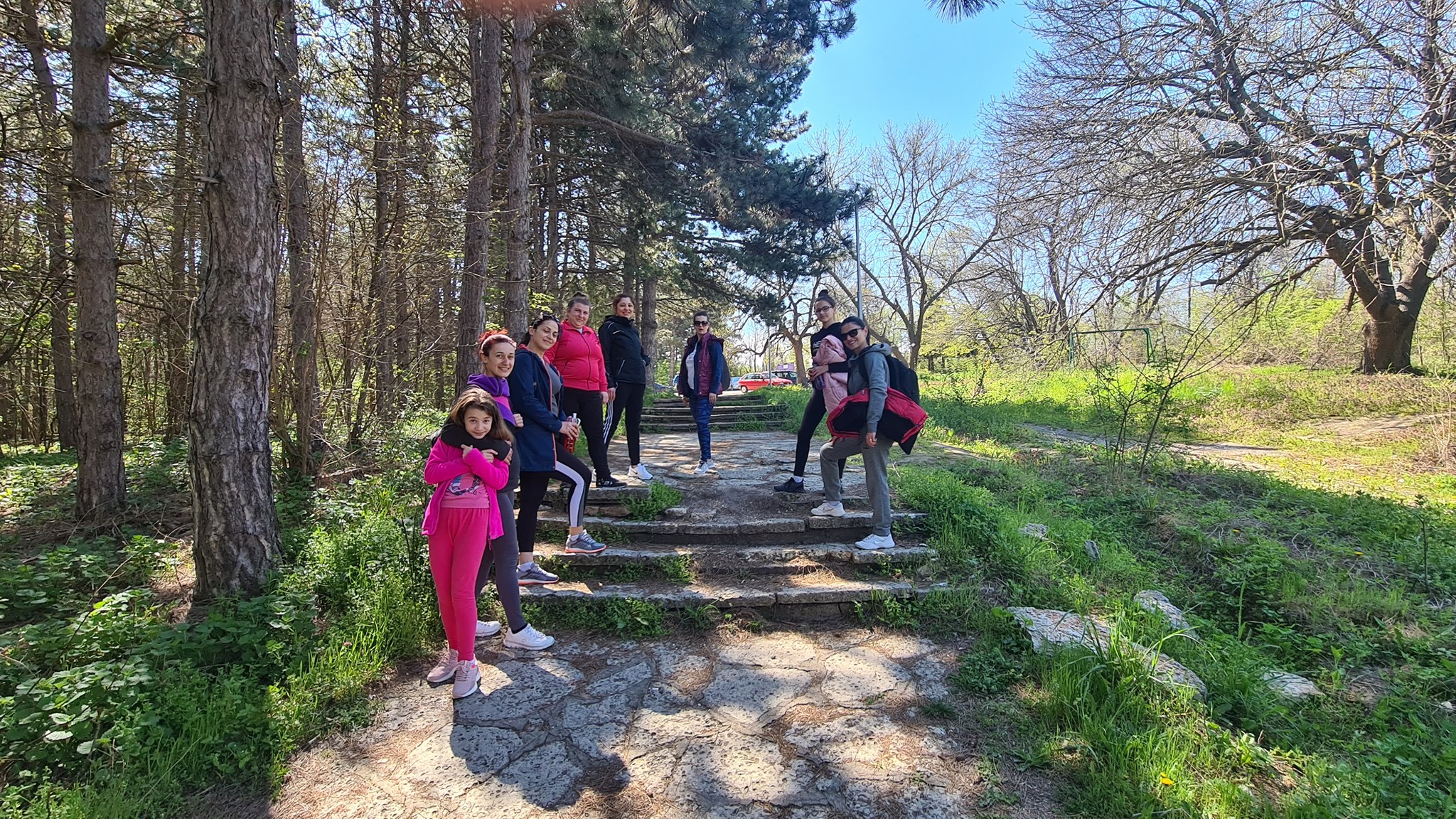 This year also saw a high level of engagement from governmental and international institutions in promoting No Elevators Day. Thanks to content shared by institutions such as EU Sport, EU Commission's DG Health & Food Safety (SANTE), Lisbon City Hall, European Commission in Malta, the International Erasmus Games and of course Placemaking Europe, our efforts were noticed by more stakeholders and target audiences.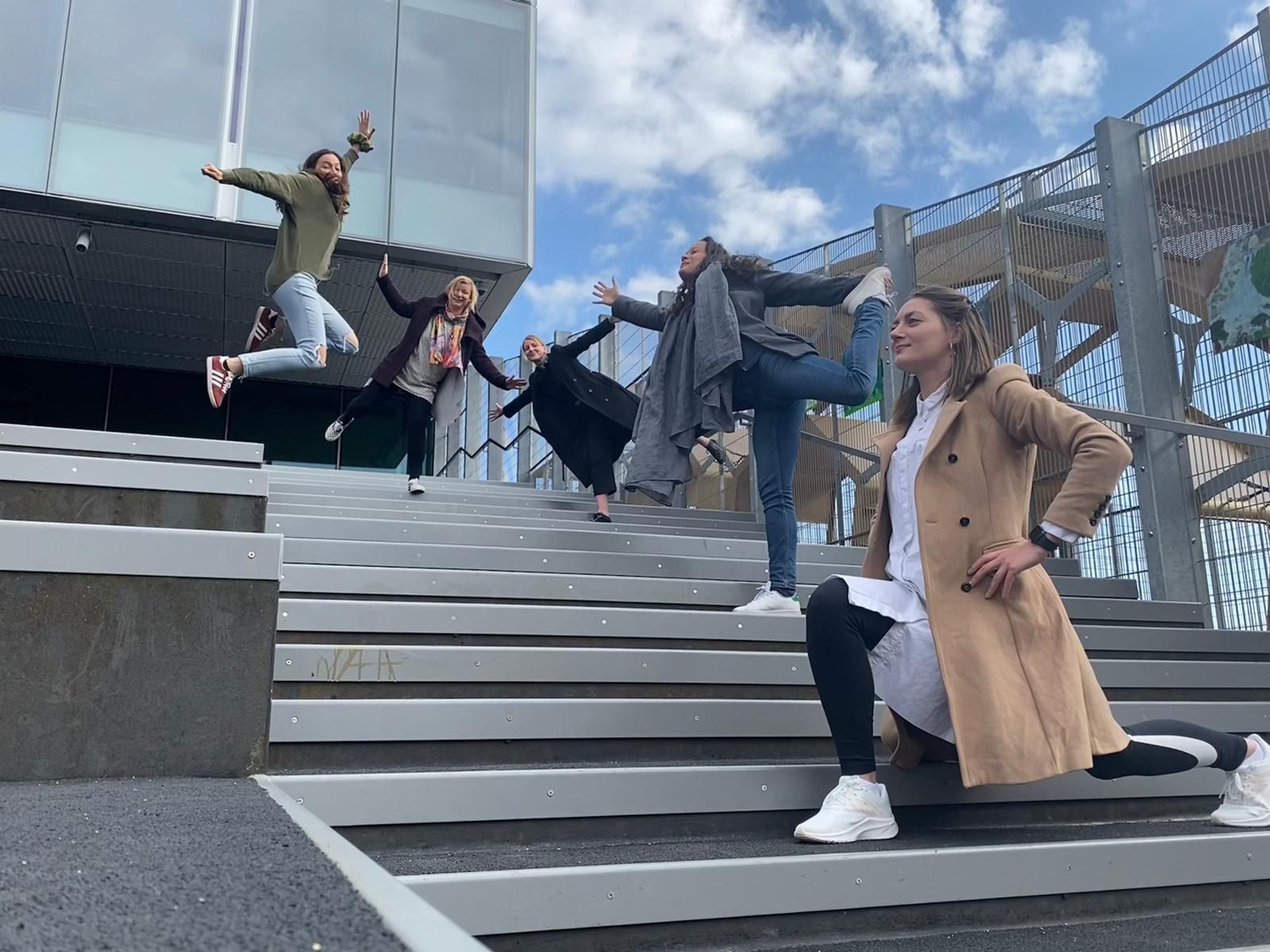 Speaking of engagement, thanks to the efforts of the Stair Climbing Australia, NowWeMOVE's Instagram page saw a huge flow of quality content from all parts of the country. Lots of posts came from other corners of the world, too: everyone who tagged our page or used the campaign hashtags were featured in the stories, bringing the picturesque stairs views and funny ways to #UseTheStairs – sometimes even by our fluffy friends – to the wider public.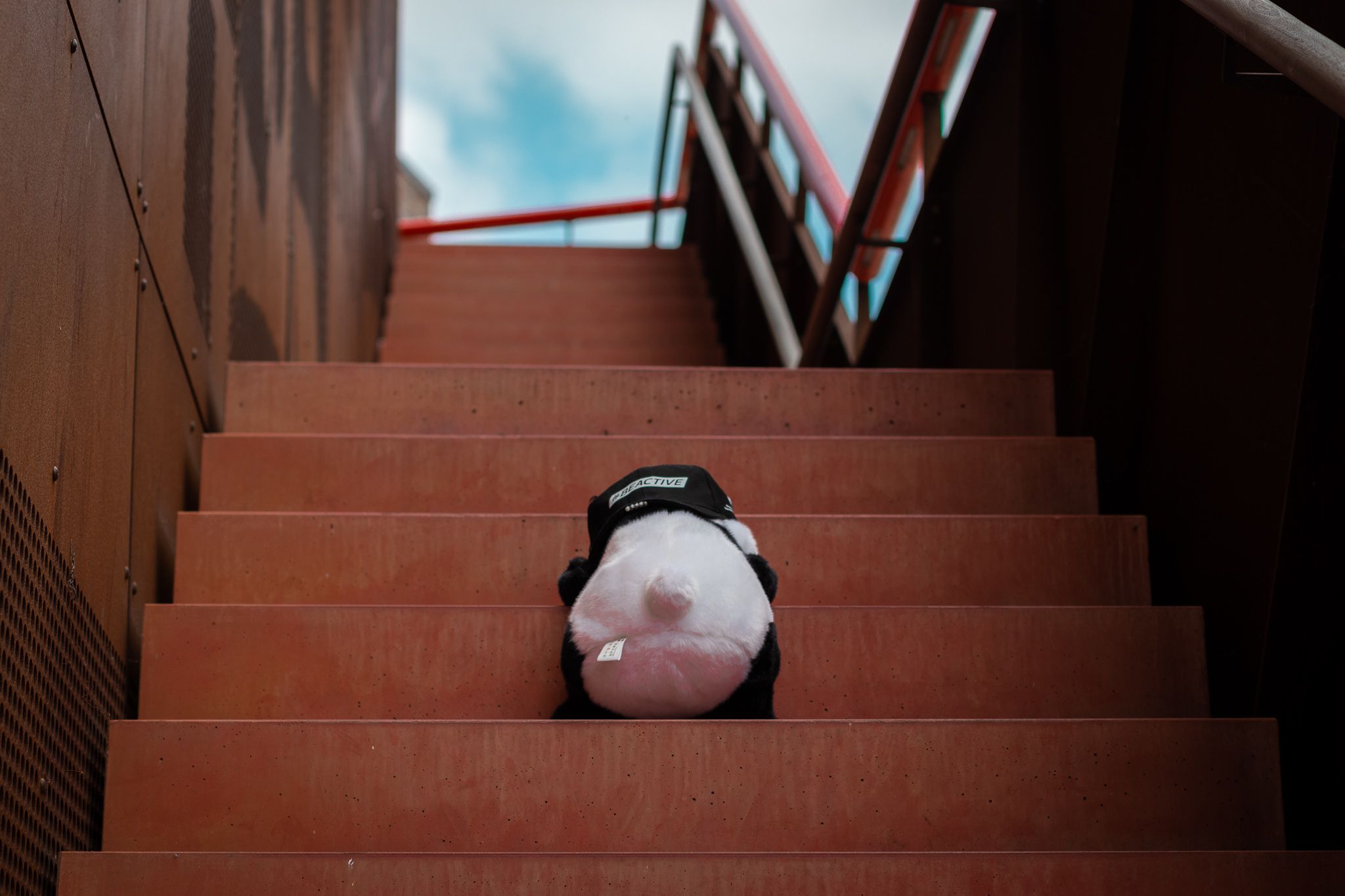 One of the most impressive efforts to showcase the link between physical activity and public spaces, which is the main theme of the 2021 No Elevators Day, was the BG Be Active initiative to paint orange the stairs of the Alyosha's monument in Plovdiv, Bulgaria. With this temporary urban intervention, the association managed to promote the need for more daily physical activity and showcase the stairs as a wonderful place for training and movement.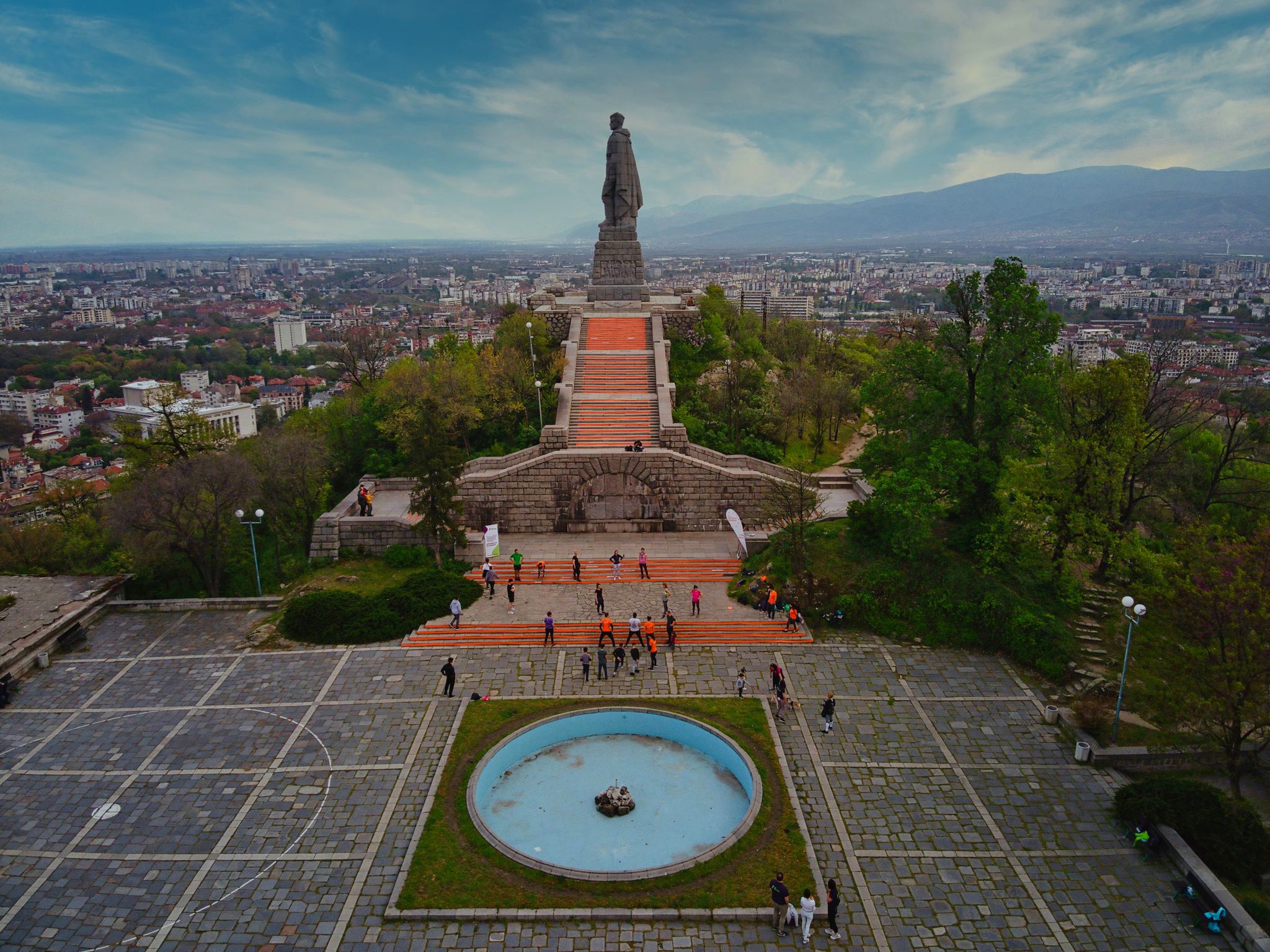 Thanks to all participants for spreading the message and enjoying this day full of MOVEment together with us! Save the date for the next No Elevators Day: 27 April 2022. See you!