Tips for organsing your own No Elevators Day event
21/02/2020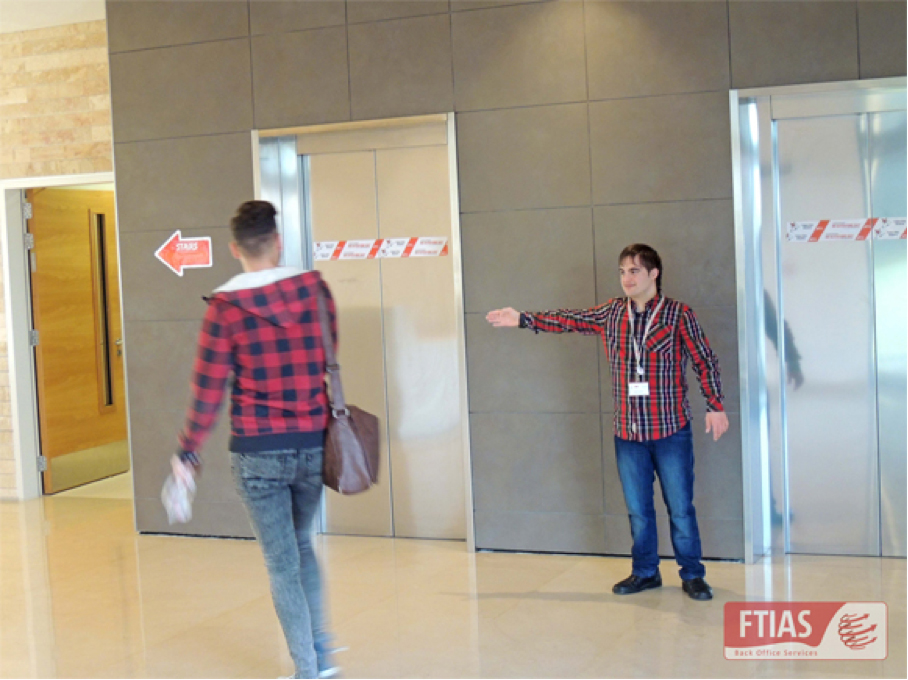 In 2017 FTIAS, a company from Malta, organised No Elevators Day by directing their colleagues to take the stairs.
With No Elevators Day coming up on the 29th of April 2020, here are some tips that you can use to organise your own No Elevators Day event.
In the past years a lot of international research has been done to find out what works well to influence people's behaviour to get them to use the stairs.
Put posters up with texts that encourages people to take the stairs;
Mention the mental and physical health benefits of taking the stairs on the posters;
Place coloured arrows or footsteps on the floor or wall that lead to the stairs;
Put a poster on the end of the stairs that mentions the number of calories that have been burned;
Mention the calories on each step of the stairs;
Don't make all the lifts in your building available;
Refer to the stairs on the elevator doors;
Make the stairwell more attractive with music and art.
Check out our resources of posters and download them here for free: https://no-elevators-day.nowwemove.com/resources/!
Try to create a mix of all the suggestions made above to create an even bigger effect on taking the stairs in your building. When you want to have the biggest impact on the usage of the stairs within your community, promote taking the stairs for at least six weeks.
Don't forget to register your No Elevators day event on here: https://no-elevators-day.nowwemove.com/register/
Source: https://www.ftias.com/no-elevators-day-2017/#.XhiEKEdKg2w
https://www.allesoversport.nl/artikel/traplopen-bewegen-en-krachtoefening-in-een/
For any inquiries about No Elevators Day please e-mail ev@isca-web.org.