ENTER YOUR FLIGHTS CLIMBED TO BE PART OF THE CHALLENGE
TOTAL

17,708

68

participants
Do you want to set a stair-climbing target for your average week or for the next month or two? How many flights of stairs do you think you can climb? Challenge your friends, family, colleagues or school mates to a friendly competition and submit your flights climbed below.
See if you can climb more than participants from other cities or countries – it will boost your confidence as well as your health and wellbeing!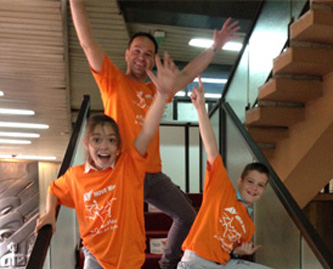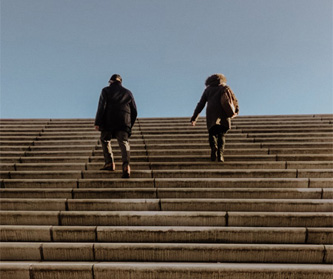 Every step counts and every flight counts. Use the fitness tracker on your device (iPhone Health app, etc.) to calculate your flights of stairs climbed once, on an average day or several times per week. A flight is approximately 12-15 elevated steps. Flights submitted on our calculator more than "once" will be calculated automatically from 1 April-31 May 2022.
What is at stake? Your pride and your fitness – but you can always up the stakes at your office or among friends as you wish. And celebrate your victories on No Elevators Day (27 April) or at the end of MOVE Week 23-29 May 2022.
Step up for the cause of movement, fun and better health!
#UseTheStairs